Kitchenware Catalog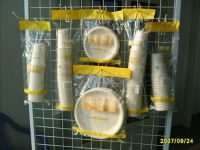 Disposable Kitchenware
Eco-friendly&biodegradable; Harmless, nontoxic, and odorless.
Heat-resistant(120 degrees Celsius), vegetable oil proof, and water-resistant. Frost-resistant (minus 15 degrees Celsius)

Passed ISO14588 (the biodegradation rate reaches 91.07% within 102 days)
Meet international environment protection standards.
Passed national hygiene tests
Meet & Exceed FDA required standards.
Disposable Kitchenware product offered by Green Cycle Group (HongKong)Co.Ltd
Related Products from This Manufacturer
Sorry! No product were found.