Kitchenware Catalog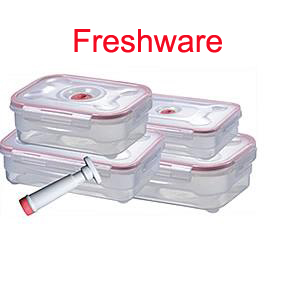 Food Container-Vacuum Food Saver
Food Container Description:
1).Air is removed from the container by means of a sophisticated vacuum pump.
2).When preserved in a vacuum, food stays fresher and unaltered much longer.
3).Provide a seal enironment anti-oxidization, anti-moisture, dust free, and bacteria against.
4).Any kind of food can be preserved.
5).It`s ecologic:no batteries or electricity necessary.
Related Products from This Manufacturer