Juicer Catalog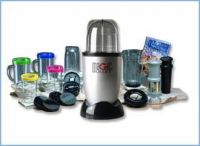 As seen on TV. It takes up no more space than a coffee mug, and yet does virtually any job in 10 seconds or less. Simply place one of the bullet cups or mugs on the high torque power base and press. It's that simple! All the parts are dishwasher safe, so cleanup is a snap. E...
Acme Co.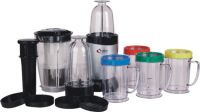 Power: 350W (MAX) Voltage: 230V/110V The speed of rotating: 22000 r/m Color Packing: 260 X 335 X 300mm Box Packing: 530 X 345 X 605 mm4PCS/CTN20' 1076pcs 40' 2153pcs G.W (kg): 2.07 N.W (kg): 2.8
Ningbo Lulu electric apparatus CO.,LTD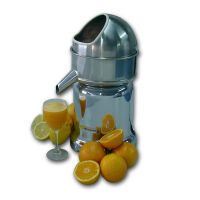 New semi automatic orange juicer.Made in stainless steel, if you cannot buy a commercial orange juicer this is the machine you are looking for.
Frucosol S.L.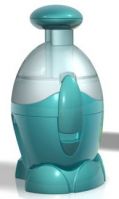 Model: KML-8610A/BNormal Power:250/200W Suction Power:100-127V /220-240V Frequency:50/60HZ Gr. WT.13.5/11kg 100-127V/220-240V 50/60Hz, 250/200Watt 1. Transparent cover2. Fashional design & easy operation 3. Extract Juice from fruit & vegetables4.2 type of Motor Speed (...
Ningbo KML Electic Appliance Co.,Ltd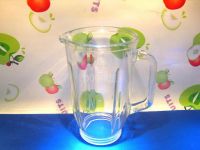 Specification: Volume: 1000ml weight: 1070g T: D:108mm F:B:89mm H:199mm Features: 1) Capacity: upon clients' demands 2) transparent 3) OEM orders are welcomed 4) Customers' logos are acceptable Origin:Guangzhou China
Guangzhou Docome Glass & Electrical Co.,Ltd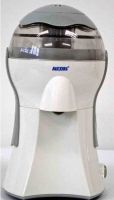 Stainless Teel grater & filter, safety lock switch, cord storage, on/off switch, 280watt, 220-240V 50Hz
Mexus Singapore Pte Ltd

Kitchenaid Appliances (Juicers): Voltage: 220v Frequency: 50HZ Power: 550w Rotating speed: 2800r/min G/NW: 22/20kg Extractor chance: 100-120kg/hr Fuselage size: 430*350*450mm Outer packing: 435*355*520mm
Tiange Electric Co,.Ltd
The machine is applied to the apples, pineapples, tomato's and so on. Main Specifications: 1. Production Capacity: 1.5t/h 2. Screw speed: 400r/min 3. Motor Power: 4KW 4. Weight: 240KG 5. Outline Dimension: 1560*450*1340mm
Wuxi Kingship Machinery Manufacture Co.,Ltd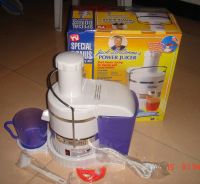 Jack Lalanne Power Juicer Express: Introduction: Feeling tired? Feeling lethargic? Reach for a glass of healthy fresh juice to help perk up your energy. With jack lalanne's power juicer express, you can make that glass of juice a lot faster and easier. The large chute al...
Veele Industry Co., Limited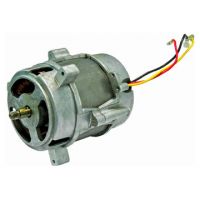 Detailed Product Description Specifications: 1) Motor type: YYS-230-2 2) Rated voltage: 220V 3) Frequency: 50Hz 4) Output power: 25W 5) Rated current: 0.25A 6) Rated speed: 1,000rpm 7) Capacitor: 2uF/450V 8) Max. torque: xxxxx 9) Starting torque: xxxxx
Shengzhou City Dongfang Electric Motor Factory