Coffee Maker Catalog

BT-6085 4in1 Breakfast Marker Functions:griller,fryer,boiler,baker/toaster Certificates:CE,CCC,EB QTY: 2pcs MEAE: 57.7×46.3×37.5cm GW: 14kg
Aegean Sea(JILL)Pool Filter Co.,Ltd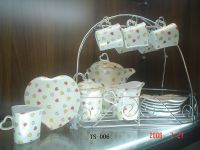 material: fine porcelain 1, 15pcs in a set, can be assemble as the buyer's option 2, elegant design and delicate decal. 3, packing: color box
Cheng De Industrial Trading Limited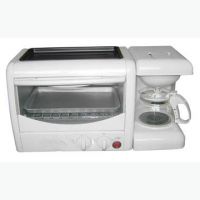 1: Capacity:7L toaster oven and 350ml(3-4)cup coffee. 2: With coffee maker,toaster oven and non-stick coating frying pan. 3: With removable baking tray&crumb tray. 4: In 5 mintues fry egg and coffee will be ready. 5: Heating selector & 15 mintues timer switch. 6: ...
HUATAI home appliance Co., Ltd.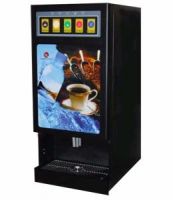 We a chief distributor of vending machine in Northern of China. We have been exporting coffee vending machine, commercial coffee machine, vending machine.
TMS International Co.,Ltd.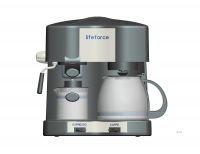 1. 3-way switch knob allows for separate brewing and frothing 2. Double safety valve in cap opens at excessive pressure 3. Automatic self-priming to produce constant pressure 4. Simple switch knob with "Brew Ready" or "steam" signal light 5. Fixed steam pipe for fr...
ningbo lifeforce electrical information co.,ltd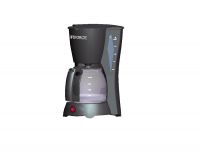 1.Brew 10 cups of coffee 2.1.2L heat-resistant carafa 3.Anti-drip system 4.Open the lid l...
ningbo lifeforce electrical information co.,ltd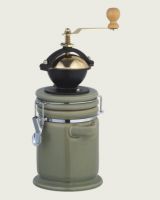 Coffee grinder with ceramic base (each one in a color box), Item # DW-136 We specialized in the production of coffee grinder art which are exported to Spain, Germany, France, Italy, Hong Kong, Taiwan and other countries and districts.
Ningbo Twoways Industrial Co.,ltd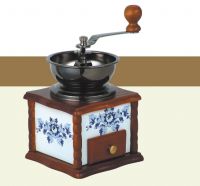 Coffee Grinder with ceramic base Grind your coffee beans the old fashion way with this ceramic base coffee grinder. (Each one in a color box) Item no. DW-078
Ningbo Twoways Industrial Co.,ltd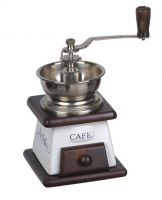 Item no. DW-038, Coffee grinder with ceramic base ( each one in a color box ). Contact for further details.
Ningbo Twoways Industrial Co.,ltd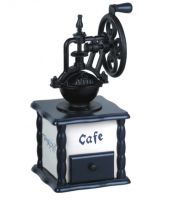 Coffee grinder with ceramic base ( each one in a color box ) ITem no. DW-150. For additional information, please feel free to contact us.
Ningbo Twoways Industrial Co.,ltd