Coffee Maker Catalog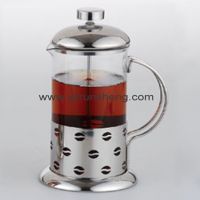 Item No.: RSC-P8071) Capacity: 350ml & 600ml2) Quality assured: Stainless steel frame, Heat-resistant glass3) Satin finish, Mirror polish or Colorful plated4) Novelty-disassemble design, Easy to use & wash, more than 15patterns available 5) Packing: Color gift box 6) C...
Yongkang Runsheng Metal Manufacture Co.,Ltd.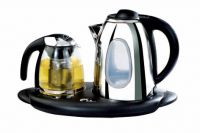 Capacity:1.8L 220-240V 50-60 Hz Power:1800-2400w/ 2500w-3000w 360 degree cordless base concealed S/S heating element Large water level window Automatically cut off while boiling Safety locking lid and cord storage GIFTBOX(MM):440*228*240 CARTON(MM):480*465*500 QTY/CTN:4 CATRON...
Haihe home appliances corp.ltd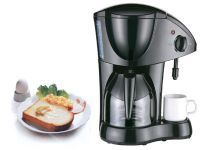 Power: AC230V,800W12 cup water capacityAnti-drip featureGlass cup keep warm functionWater level gaugeCoffee or Hot water selectionSpecial button switch to control on/offUnique fashion design
YingDA Electric Co., Ltd. Sales Branch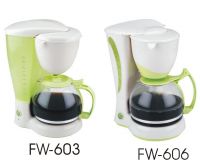 FW-603 10-12 cups capacity Non-stick warming plate Illuminated on/off switch Cone style permanent filter Water level indicator on tank Heat resistant glass carafe Hinged tank lid Handy cord storage on bottom of coffee maker base 230v 50hz 800w Gift box:25*17*32.5...
SHENZHEN ADONIS ELECTRIC APPLIANCE CO.,LTD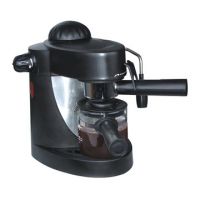 1) Coffee maker 12 cups 2) Swing-out, removable filter basket 3) Anti-drip function 4) Visible water level mark 5) Automatic drink temperature maintenance 6) On/off switch with light indicator 7) Glass flask with lid Technical parameters: 1) AC230V / 50Hz, 800W ...
Wusheng Household Manufaturing Co.,Ltd. China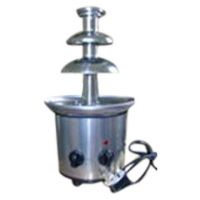 ITEM NO.: HX-CF004 Products name: mini Chocolate Fountain Poduct size diameter 21cm / height 41cm Material: stainless steel&Plastic With stainless steel base Motor power: 25W calefaction power:170W Power:240V 60Hz Temperature:45-50 ℃ COLOR BO...
Younger Creation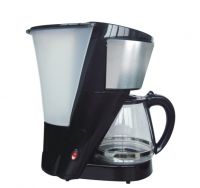 Capacity:1.5L Power:800w 230v Product size:22*29*35cm Gift box:23*30*36cm Carton size:61*47*72.5cm Quantity: 8PCS/CTN; 1120pcs/20' 2280pcs/40' 2460pcs/40HQ product introduction: Capacity:1.5L Anti-drip feature Glass cup "keep warm" function Swing-out...
SHENZHEN ADONIS ELECTRIC APPLIANCE CO.,LTD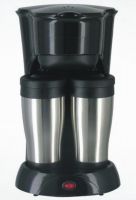 Capacity:0.7L Power:750w 220-240v/120v Package: Product size:20*19.5*35cm White box:21*20.5*36cm Carton:63.8*43*38cm 6pcs/ctn 1680pcs/20FT 3450pcs/40FT 3960pcs/40HQ G.W.:11.22kgs,N.W.:7.36kgs product introduction: Capacity:0.7L,each cup is 0.35L Anti-drip fe...
SHENZHEN ADONIS ELECTRIC APPLIANCE CO.,LTD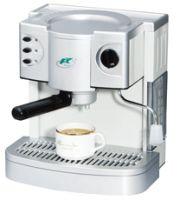 Constant pump can brew the rice and savory espresso coffee Steam nozzle can foam the thick milk froth for cappuccinto 3 indication lamps can show the wor-king status (on/off, ready/not) Removable 1.2 liters water tank with visible water level Removable drip tray for eas...
Tianjin Guard Group Co.,Ltd.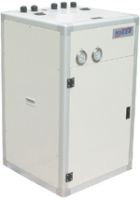 What is geothermal heat pump? Geothermal heat pumps (GHP) are a relatively new technology that can save homeowners money. These ground-source heat pumps use the natural heat storage capacity of the earth or ground water to provide energy efficient heating, hot water. Geoth...
Hiseer