Blender Catalog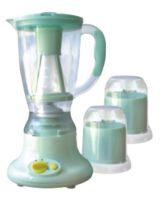 Model no.: HT-638F-10 1)Material: ABS 2)Streamline design; 3)4-in-1 multifunctional blender:meat chopper、 blend 、 grinder and make soybean milk 4)Carton box size: 750*372*575mm 5)Packing: 8pcs/ctn 6)Gift box size:358*183*280mm 7)G. W: 16.3kgs N...
zhongshan hengte electronic co.,ltd. In competitive household appliances arena, 50HZ Electric Ltd is a winner and pioneer. Up to now, we have hundreds of international patents. Moreover, in the main supermarkets throughout the world, you can see our products in favor. Last year we totally sold nearly 7,000,000 of...
50 HZ Electric LTD

220v ,50/60Hz, 500 Watt, motor no:7635 capacity of blender:1.5L ,actual 1.25L 2speed switch ( 5speeds or toggle switch for optional) material of blender: Brushed stainless steel material of jug: glass jar /stainless steel jar motor xxxxx (revolutions pe...
H&F CO.,LTD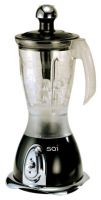 Highly efficient 2 in 1 blender and grinder with 3 main functions: Quickly makes fine frappe ice, smoothie, low-fat sherbet, frappes and other frozen desserts in a few seconds Blend juices from fresh vegetable, fruits, berries, grape with seeds, wheat grass and herbs in...
South-Asia International (H.K.) Ltd.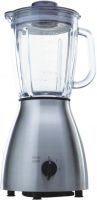 700W heavy duty motor High- end stainless steel housing Unique designed stainless steel blades for ideal ice crushing. Large capacity glass jar 60ml measuring filler cap Power indication light Uniquely designed goblet cover Safety lock Power : 700W Capacity: 1500ml ...
50 HZ Electric LTD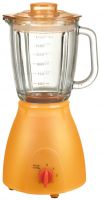 * Large capacity glass jar * Unique designed PP body * bBade for ideal ice crushing * 8 space saving cord storage design * Safety lock * Pow: 400W * Capacity: 1750ml glass jar * 2 speed: pulse,0,1,and 2 * Approvals ETL/GS/CE/RoHS
50 HZ Electric LTD
Lovely design perfect for personal use Various housing color for choice Easy-to-touch control button Easy-to -pour jar design Cord storage design Unique designed stainless steel blade for ideal ice crushing. Power: 200W Capacity:450ml plastic jar Body: abs plastic ho...
50 HZ Electric LTD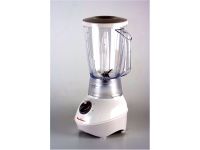 MORE THAN 120 DIFFERENT REFURBISHED KENWOOD AND MOULINEX BLENDERS Huge stocks at massive discounts - prices starting with 6.4 GBP/BLENDER. Graded products: A products – as new condition B products - with small cosmetic marks B price is 20% lower than A price. Tech...
Britcom System

Bowl Cutter of ZB-100L is suitable for the food factory, fast food shop, vegetable processing factory etc. This machine has six blades. The machine made of stainless steel and uses the famous electrics. Easy to cleaning and maintain. This machine can cut meat, vegetable. Suit...
Tan Far Engineering & Development Co. Ltd.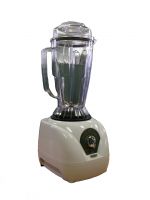 This is your excellent choice to create all about you want to eat with this high-performance blender. Features - High-performance of powerful motor - Versatile: Variable speed control allows you to chop, grind and blend different ingredients at the right speed. - Dura...
Best Green Co.,Ltd