Blender Catalog

Model No.:KS-1301 Specification:110-220V/60-50Hz/1200W Gw:17.5KGS Nw:15.5KGS Qnty/CTN:12pcs EX.FTY:FOB it's just one of our products ,if you want to get more information about our products please contact us by MSN fanny20061001
Zhongshan Kangshun Electric Factory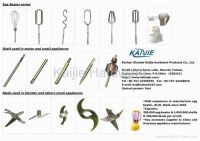 It is widely used in egg beater and blender etc man hand or electrical kitchen appliance.welcome egg beater and blender manufacturer and sourcing agent to contact and stablish business relationship.We present good quality and competitive quotataion.
Foshan Shunde Kaijie hardware Products Co., Ltd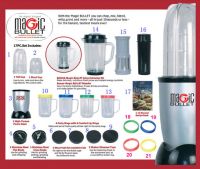 1pc Power Base (ABS made) 1pc Stainless Steel Cross Blade 1pc Flat Blade (s/s) 1pc Tall Bullet Cup (PC) 1pc Short Bullet Cup (PC) 1pc Shaker Top (PC) 4pcs Steamer Top (ABS) 1pc Stay-Fresh Lids (PC) 1pc Soya-bean milk cup (AS) 4pcs Mugs with Colored Lip Rings (AS) 21...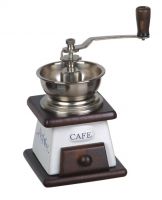 Coffee grinders 1. Item No Coffee grinder SL -038 2. Item Size 10.2*10.2*17.4cm 3. Carton Size 44*33*53.5cm 4. Material Ceram Wood and iron 5. Packing 1pcs/box 36pcs/ctn 6. Price FOB NINGBO 2.80$ 7. Payment Terms TT or L/C 8. Net weight ...
Cixi Shuangli Plastic Craftwork Co.,Ltd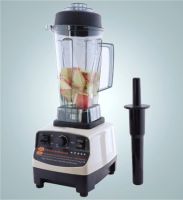 PRODUCT DESCRIPTION:BLENDER KS 767 VOLTAGE:220v 50Hz POWER:1200W GW::5.2kg NW:4.8kg 22000r/min GIFT BOX MENS:52*26*29CM 750PCS/20FT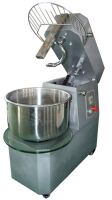 Kitchenaid Mixer with Stainless steel bowl & guard, Rising head and extractive bowl(head lift able design, easy to feed stuffer),powerful motor with cooling fan, synchronous-belt transmission low noise, fashion design, emergency stop switch, guard safe switch, 24v safe vol...
Hakka Brothers Machinery Co.,Ltd. food pusher for pushing whole fruits and vegetables down, wide feed tube pulps whole apples* stainless steel micro mesh filter basket * chute mouth dimension:75mm*length from mouth to the rim of blade:170mm*safety locking arm
runyuan electric equipment huzhou factory

1. High powerful motor with safety cutout thermostat 2. Double-safety switch protections 3. Two speeds and a pulse make expected operation 4. Strong and effective blades for blender and mill grinder Technical Specification: AC110V/230V 50/60Hz 350W Packing de...
Zhongshan Telip Electric Co.,Ltd

Characteristics: 1. High powerful motor with safety cutout thermostat 2. Double-safety switch protections 3. Unique & fashionable design and easy cleaning and operating 4. Three speeds and a pulse make expected operation 5. Bottom absorber against slippery and vibra...
Zhongshan Telip Electric Co.,Ltd Italian producers of all the kind of general electric home appliances and medical equipments. Grater cordless; electric grill; hair dryer; electric grater; electric tomato mill; manual tomato mill; electric mincer professional mill; sterilizers machines for infirmary;
Giovanni Stoppa