Kitchen Storage Catalog Marlbol Kitchen Cabinet Eenterprise Co.,Ltd locates in Shunde city of Guangdong province in China , is a professional manufacturer Kitchen cabinets and bath Vanities. Our goal has always been to build cabinets of exceptional quality and value. We strive to be the best and to s...
FOSHAN AKS KITCHEN CABINET CO., LTD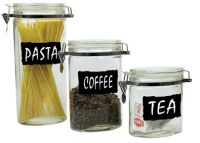 Our company is a professional houseware manufacturer mainly producing glassware & ceramicware around kitchen and tabletop items, we have more than 1000 items for your choice. So if you need these products, please do not hesitated to contact us. We will quote you the b...
Shandong Minmetals Co., Ltd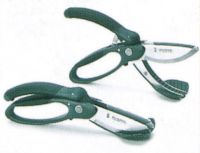 We have inventory of Toss & Chop produced by Silver Mark in USA for salad chop. Toss & Chop is Silvermark's innovative and exciting new hand-operated food proceesing tool. By using the Toss& Chop you can quickly chop vegetabls, friuts and wide variety ...
Urim Korea co Ltd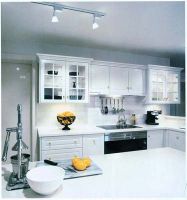 American style kitchen cabinet 1) Carcass: plywood / particle board / MDF 2) Door: complete solid wood door panel 3/8" MDF central panel + solid wood finishes cherry / maple / oak / beech/ash/walnut 3) Countertop: synthetic / granite / marble/stainless steel 4) Fitt...
Foshan caiyuntong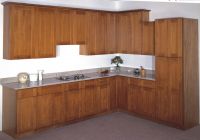 Good quality assured, Meet KCMA quality standard. American style kitchen cabinets, different wood species are available-- Oak, Maple, Cherry, Hickory, Beech, Birch etc. Optional style Door panels Carcass: 18mm thickness Plywood Structure for carcass can be frameless or ...
Wood Accents Cabinetry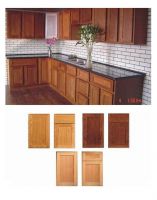 Material: Solid Russian BirchDoor/drawer style: Full overlay solid shaker squareCabient Carcass: 1/2" finished plywood with 3+9mm back panelShelf: 5/8" or 3/4" delux finished plywoodDrawer style: 5/8" plywood/solidwood dado screw or dovetail drawer box with...
Hongjia Kitchen & Bath Cabinets Co.,LTD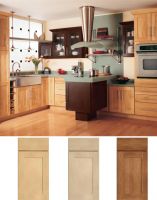 Material: Solid Russian Birch Door/drawer style: Full overlay solid shaker square with 1 pc drawer front Cabient Carcass: 1/2" finished plywood with 3+9mm back panel Shelf: 5/8" or 3/4" delux finished plywood Drawer style: 5/8" plywood or solid...
Hongjia Kitchen & Bath Cabinets Co.,LTD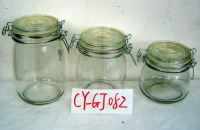 glass jar with glass/ceramic lid,rubber gasket and metal clip. very convenient for storaging size:11cm--diameter,11cm,14cm,17cm--height capacity:500ml,750ml,1000ml
ZIBO SUNRISE LIGHT INDUSTRIAL PRODUCTS.CO.,LTD.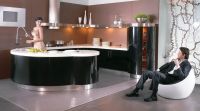 Material descriptions: Carcase: chipboard Door panel: acrylic veneer Streamline base cabinets demonstrate the art of kitchen naturally and smoothly. Stainless steel and black glossy crystal board reflect each other, combining reality and imagination. Leather handles show no...
Optima Kitchen Enterprise Co.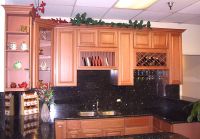 Ansuns Cabinets offers one of the widest selections of custom kitchen, Bathroom Vanities and Laundry Room's cabinets. The best materials and contemporary functional design allow us to produce the best cabinets for any home at a competitive price.
Ansuns International Inc