Bottle Opener Catalog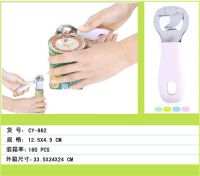 Features: 1) Kitchen tool with good quality and low price 2) Dimensions: 12.5*4.5CM Carton dimensions: 33.5*34*24CM
taizhouhuangyanchenyuplasticfactory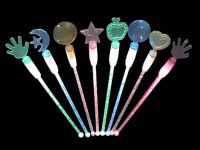 Flash Stirrers: Features: 1) Length: 23cm 2) Material: acrylic 3) Can be turned to open 4) With 3 AG3 batteries 5) Can change batteries 6) Great for dance parties and logo promotion 7) AG3 batteries included for flashing hours 8) 3 - 12 LED lights of various col...
XPLL ENTERPRISE LIMITED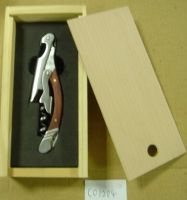 CO1204 2 folding opener Material: 420 stainless steel corkscrew, Pakka wood grip Size & Weight: 11.5x3x1.8cm 99G Packing: each set per pine wood box Carton size:24.5x19x17cm/ 120pcs G.W/N.W:13/12 kgs Please go through our factory website to see more prod...
Taixiong Metal industry Trade Co., Ltd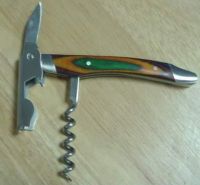 Item:CO 0005 420 stainless steel knife 420 stainless steel corkcscrew pakka wood grip handle Size & Weight: closed 11.5cm Length,94G Carton size:24.5x13.5x17 cm /120pcs G.W./N.W.: 12/11 kgs please go through our factory website (xxxxx) to see more bottle op...
Taixiong Metal industry Trade Co., Ltd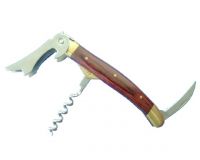 Item:CO 0013 bottle opener Material : stainless steel blade , corkcrew , pakka wood grip with 3 rivets Size : closed 11.5cm Carton size :24.5x13.5x17 cm/120pcs Gross weight : 12kgs Please go through our factory website (xxxxx) to see more bottle opener , ...
Taixiong Metal industry Trade Co., Ltd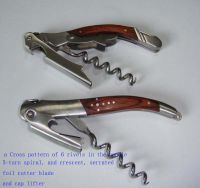 a Shepherd's Cross pattern of 6 rivets in the handle 5-turn spiral, and crescent, serrated foil cutter blade and cap lifter Material: stainless steel and stamina wood handle Please go through our factory website: xxxxx to see more products , If any enquiry ,welcome h...
Taixiong Metal industry Trade Co., Ltd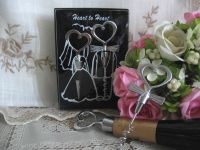 What better way to celebrate the combining of two hearts! Thank your guests with style by sending them off with this elegant and practical heart shaped wine tool set that creatively celebrates the bride and groom's great combination! This elegant chrome heart wine stopper...
Shanghai W+M Enterprise Co., Ltd.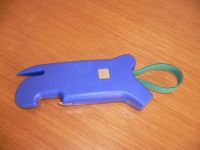 Price Terms: F. O. B Ningbo or Shanghai by sea Delivery Time : about 20 to 35 days upon receipt the L/C or 30% deposit of T. T remittance Payment term: By L/C at sight or T. T payment; Packing: our available packaging Remarks: China GSP Form A or C/O provided Remark:...
NINGBO YAYI CO.,LTD.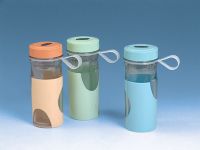 we have many types of this products,its main material is pp,the lid is stainless which can contain the boiled and cold water.and some are with stainless inwall.
shanghai jianxia plastic co.,ltd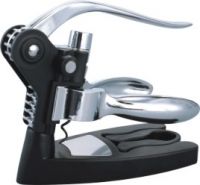 Classic corkscrew, rabbit shaped, Main material: znic alloy, with surface treatment of nickel,chrome plating.
CG UNION HARDWARE MADE Co., Ltd.