Bottle Opener Catalog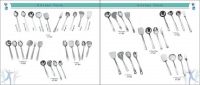 Our collection of Kitchen gadgets is uniquely engineered with quality stainless steel material. Our collection of contemporary quality stainless steel ensures consistency in design.They suit various styles of cooking like deep frying, shallow frying, mixing or meshing.Our Serv...
Denovo Overseas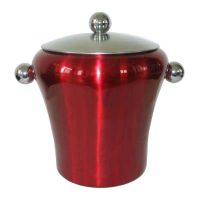 Stainless Steel Ice Bucket More details pls visit our websiteThank you blue/red painting or PU
Guangzhou Sunshine Enterprise Ltd.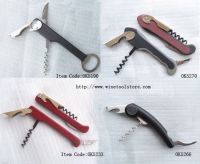 -----Hight quality plastic handle wine corkscrews. -----With big size for Screen / Pad Print & hot foil stamp across top of handle. -----Available in custom colour. -----Please visit our website or contact us for more.
Yangjiang Freeland Wine Accessories Co. Ltd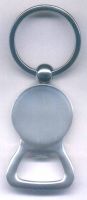 1) Bottle opener Customer's specification is welcome 2) Material: Zinc Alloy 3) Panting: We can make different color according to customer's inquiry 4) Packing: Each piece in a gift box 5) Minimum order: 1000pcs 6) Fashion and attractive fit for promotional gifts
MingShi Industry and Commerce Co.,Ltd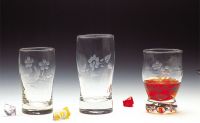 Our products are exporting to European, USA, Middle East., etc. Our annual sales value exceeds $3Millions.  It owns 4 glass kiln furnaces with 36M2 and a glass kiln furnace with 54m2 the output of melted glass reaches 300 tons per day.   Our pr...
Binzhou Tianyi Industrial and Commercial Co., Ltd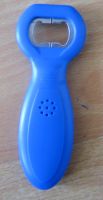 Music bottle opener, can speak message or play music when it works on bottle. you can customized the opener with printed logo on handle or your own ad. as information which will be played in it.
Wiltop Trading Co.,Ltd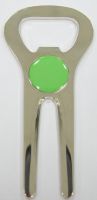 Product Catalogue: Zinc Alloy Bottle Opener Upper piece: Aluminium, screen printigng, unplated with epoxy, size:16mm, one lighting color Lower piece: Zinc Alloy without coloring,Length: 81mm, Thickness:2.0mm, Nickel plated.
Jian Plastic & Metal Products LTD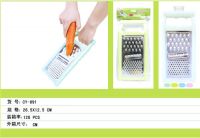 Features: 1) Kitchen tool with good quality and low price 2) Dimensions: 26.5*13CM Carton dimensions: 55*44*41CM
taizhouhuangyanchenyuplasticfactory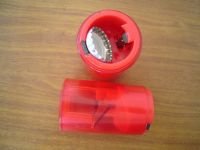 If your are seeking the top quality for this item, we are the exact producer! This push-down bottle opener helps remove bottle caps easily—just put it over the neck of the beer bottle, then push it downward with a little strength, the drink is ready! The magnet installed on...
Ninghai Chipeng Mfg.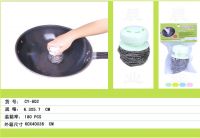 Features: 1) Kitchen tool with good quality and low price 2) Dimensions: 6.3*5.7CM Carton dimensions: 54*38*36.5CM
taizhouhuangyanchenyuplasticfactory