Home
» Disposable Tableware
Disposable Tableware Catalog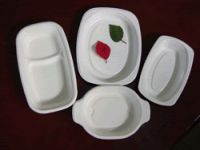 The company is trading in producing degradable and enviromently friendly fast-food boxes,plates,bowls and trays made by reeds,sugar canes and other pulps. The products have the characteristics of nontoxic,tasteless,water and oil resistant,heat-preservation,acid and alkali proo...
shandong honghe group co., ltd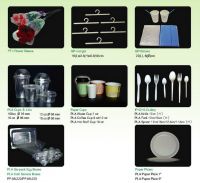 -OEM Production Cooperation -Films (100% Biodegradable) -Thermal Forming for food packaging (100% biodegradable) -Injection molding -Economic and Practical Compost System.
Yuji Technology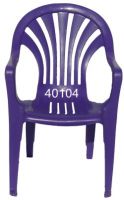 Chair (Arabisc) Plastic chair from PP 5 colours كرسى أربيسك بلاستيك ألوان متعدده وزن الكرسى 3.300 كيلو جرام
Future Plast Co.
If you are interested in those products or others, do not hesitate to contact us at clinternational at orange dot fr to have a free quotation. We will do our best to make you happy. Best regards, Cynthia PEREZ Import Export Assistant Tel: +33 442 905 401 Fax: +33...
CL International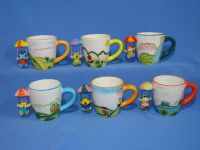 We are a manufacturer of ceramic tableware,offerring a wide range of ceramic tableware,such as ceramic bakeware,dinnerware,coffee mug,cup& saucer etc We supply variety of animal mug, made of dolomite(OR stonewre) and hand-painted under glaze.
KING TOP CRAFTS & GIFTS CO., LTD.

Description: 10'3-compartmentHinged Lunch Box Size: 245*240*81 Weight: 65g Case Pack: 250pcs Carton Size: 590*260*495mm The fast container is made of Bagasse, which is a readily renewable resource; it is utilized to produce disposable tableware by mature 100% biode...
Qingdao Yaoxin import&export Co.,ltd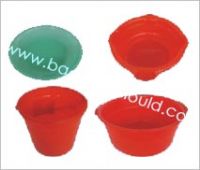 The factory main produce home appliances, plastic mould, automobile, motorcycle and commodity products mould manufacturing, also can help customer making injection molding of each kind of plastic products. Our factory accumulates rich mould manufacturing experience for many...
zhejiang huangyan baofeng plastic and mould factory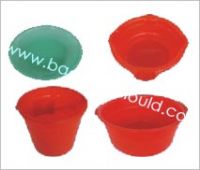 The factory main produce home appliances, plastic mould, automobile, motorcycle and commodity products mould manufacturing, also can help customer making injection molding of each kind of plastic products. Our factory accumulates rich mould manufacturing experience for many...
zhejiang huangyan baofeng plastic and mould factory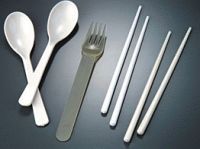 we sell disposable spoon & forks. we also deals in Microwavable food packaging, electronics packaging, gift packaging, disposable tableware, all made of biodegradable material - modified PLA. we can supply both packaging products and modified PLA pellets or sheets.
Cachet Enterprise Limited

Various plastic cutlery. PP or PS material. Different weights and sizes are available. Used in hotel,restaurant, home, party, picnic etc.
SH Industrial Company Limited