Home
» Disposable Tableware
Disposable Tableware Catalog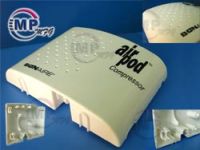 This is an plastic part made for air conditioner. Product name: Air pod Compressor Raw material: ABS Cavities quantity: 1 Mold base steels: S50C Cavities & Cores: 718H Texture: Polishing Gates: Sub-gated Ejection: Pin Eject...
MP MFG Ltd.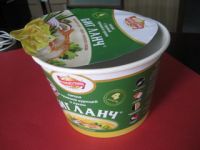 Kairun Co.Ltd is a leading provider of tableware products to the foodservice industry. It manufactures and exports a broad range of glassware, dinnerware, flatware, spice ,napkins and back-of-the-house products to restaurants, bars, hotels, nightclubs,
Kairun Co.,Ltd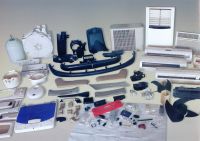 We specialize in the design and manufacture of plastic moulds and plastic parts with superb quality and competitive price that can greatly well meet your demands. As a range service of repair/die-casting / silk-screen / moves-printing / oil injection … to avoid of the custom...
Shenzhen Xin Xing Da Plastic Limited Company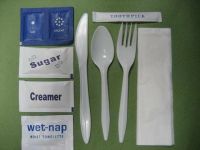 Disposable cutlery kit, including plastic fork, knife, spoon, napkin, sugar, salt and pepper sachets.
Kairun Co.,Ltd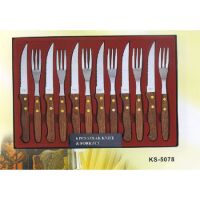 If you are interested in this 12pcs Stake Knife & Fork Set () products, or you would like our factory to design something special of 12pcs Stake Knife & Fork Set, please feel free to contact us.
Guangzhou Bosheng Industrial Co., Ltd.
We m/s amiable food products are one of the most leading Manufactures of PAPER BAGS, SHOPING BAGS, PAPER CUPS & LEAF PLATE,CUPS in Tamil Nadu (INDIA), we have a very good circumstances of about 15,000 Sqrft area to keep the areca nut plate in a safe manner. We have a well ...
Amiable Food Products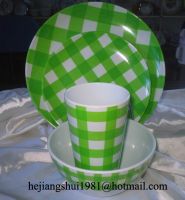 1pcs 8"round plate(260g) 1pcs 11"round plate(300g) 1pcs 20ozmug(190g) 1pcs6"bowl(260g) i can supply 30%melamine and 100%melamine
QUANZHOU DAMEI MELAMINE WARES CO.,LTD,CHINA Zhejiang Huangyan Tiansheng Plastic Mould Factory was established in 1989, and always devote itself in China plastic moulds'development and manufacture. Either the technology of mould design and manufacture, or taking shape of exquisite plastic products; it all wins the f...
Tiansheng Plastic Mould Factory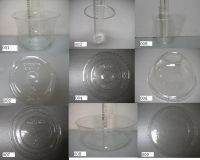 001 Item: Clear PETE Cup - 8 oz Item Code: Cup_8 oz_300 ml Capacity to top: 300 ml Diameter: 9.5 cm/ 5.8 cm Height: 6.5 cm Weight: 9 g Packing: 35.5*49*40.5cm 50*5*4 pc/ carton   950 carton/ 40' HQ 002 Item: Clear PETE Lid CPONEP It...
YIWU SOTON Import& Export Co.,Ltd

xxxxx disposable cups & plates. We, at Natural Plates, import & export a premium range of Areca Leaf Disposable Plates & Cups in various shapes and sizes. These products are natural and 100% bio-degradable, leak proof, durable and stiff. Our proactive service...
MSK INTERNATIONAL