Chopsticks Catalog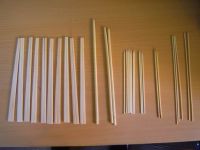 Smart Tech Co. Ltd. Product: disposable chopsticks, bamboo skewer, ice-cream stick. Features: - All sizes available. - High quality and competitive price. - Customers' designs available.
Smarttech Company Limited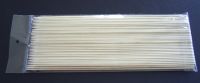 We are a direct manufactures and exporters of wooden barbecue skewer in China. * Bulk packing is workable * Small packing is workable * customers' requirements are workable We are a direct exporter of wooden products and bamboo products. Such as wooden toothpick, ...
Rongde International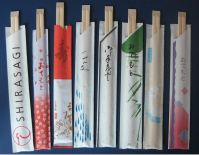 Our factory occupied an area of 1600sqm in the east of Jianou. All the production acquires necessary material locally, the cost is reasonable and the raw materials we source are steady. We can provide the Round Chopsticks,Dual Bamboo Chopsticks,Dual Bamboo Chopstick...
fujian jianou shengji bamboo&wood co.,ltd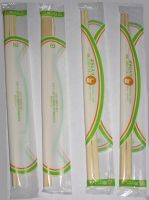 Our factory occupied an area of 1600sqm in the east of Jianou. All the production acquires necessary material locally, the cost is reasonable and the raw materials we source are steady. We can provide the Round Chopsticks,Dual Bamboo Chopsticks,Dual Bamboo Chopstick...
fujian jianou shengji bamboo&wood co.,ltd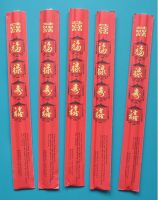 Our factory occupied an area of 1600sqm in the east of Jianou. All the production acquires necessary material locally, the cost is reasonable and the raw materials we source are steady. We can provide the Round Chopsticks,Dual Bamboo Chopsticks,Dual Bamboo Chopstick...
fujian jianou shengji bamboo&wood co.,ltd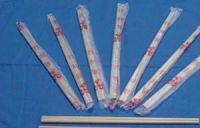 We select good-qualitied bamboo in West Fujian Province as raw material. The chopsticks are made after being cooked at high temperature, dried and retrofited.The production is pure white, smooth, hygiene and environmental protection. They offer the facility for people's r...
Fujian Longyan Green Bamboo Products Co., Ltd.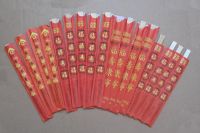 Fujian Jianou ShengJi Bamboo&Wood Co., Ltd is a specialized manufacturer of all sorts of disposable bamboo chopsticks locate in Jianou,Fujian province. The company exports the production to several countries in the stable and long-term way, own the authorities of export,es...
fujian jianou shengji bamboo&wood co.,ltd wooden door all kinds of chopsticks, toothpicks, ice cream sticks, tongue depressors. the quantity is more 100,000 cartons every year.sawn timber, veneerands, shawing boards, floor blocks, plywood, wood pieces, foot sticks, coffee stirrers, toothpicks, ch
Dalian Huaying Yada Wood Co.,Ltd
Size: 203mm, 180mm and 165mm. Length with paper bag: 4000pcs/ctn. Wood kind: Poplar wood, Birch wood. We export to USA, JAPAN, KOREA and UK etc.
fuyuan wood product factory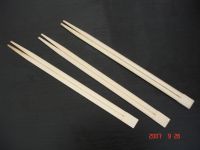 We are a leading exporter of disposal wooden chopsticks in China. Please don't hesitate to contact with us for enquiry.
H & S INTERNATIONAL LTD.