Chopsticks Catalog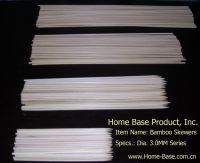 Item Name: Bamboo Skewers Item No.: BS-03 Description: Bamboo Skewers Size: Length 150 x 3.0mm Length 200 x 3.0mm Length 250 x 3.0mm Email: vickywu<at> home-base. com. cn Different size are available. OEM service are available.
HOMEBASE BAMBOO PRODUCT LTD.
We supply wooden skewers of various specifications, packed according to customers' requirements. 2.2*150 mm 2.5*110 mm 2.5*130 mm 2.5*150 mm 3.0*150 mm 3.0*180 mm 3.0*200 mm 3.0*250 mm 3.0*300 mm 3.5*140 mm 3.8*210 mm 3.8*240 mm 4.2*250 mm 4.2*114 mm
Daxinganling Shengda Wooden Products Co.,Ltd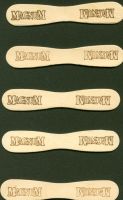 Various ice cream sticks ,ice cream spoons for Unilever Wall MEC Serving the world, As one of the leading Wooden Stick Supplier and ISO 9002 certificate member in China, We can handle your large orders timely . As the approved supplier for Unilever Wall,MEC has good t...
LIAONING MEC GROUP CO.,LTD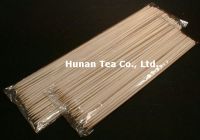 E m a i l : n e o d u a n e @ y a h o o . c o m . c n Bamboo Skewers Made of natural bamboo. Top quality with one end sharpened. Useful when making kabob. Packing: 100 counts per polythene bag and 100 polythene bags packed into one corrugated carton. Custom print and pa...
Hunan Tea Co Ltd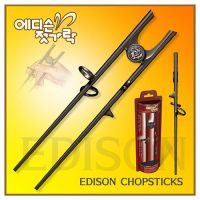 Chopsticks are now common tableware in modern life. Even the inexperienced can pick them up and begin using them right away. Teaches the correct method for using chopsticks. Beautiful design shows Korean traditional patterns and Asian images. Scientifically tested to b...
INP Co.,Ltd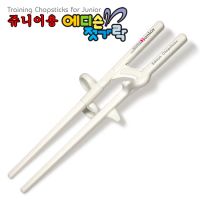 Suitable for Age 8 - 13 (Elimentary school) Easy to Learn and Fun Safety and Sanitized Design Applicable for Junior High School students and women with small palm -Height : 18.5cm -Width : 3.4 cm -Weight : 23g -Material: ABS -Patented
INP Co.,Ltd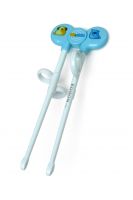 Edison Chopsticks (Easy Chopsticks) - for ages 2-8 - Hands are like a second brain for humans and a great tool for developing the mind! As 30% of the human brain is devoted to managing hand movement, chopsticks that actively use the hands can stimulate the brain and promote ...
INP Co.,Ltd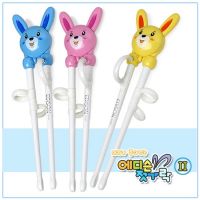 Edison Chopsticks II Edison chopsticks, which kids love! It`s easier and more interesting to use for beginners of all ages. About Edison Chopsticks, "Children at the age of from 2 to 8 years can use this chopsticks at once without trainning and can natually learn h...
INP Co.,Ltd

Thai Bamboo Ltd., Part. is manufacturer of disposable bamboo chopsticks from Thailand. We can supply high quality of disposable chopsticks wrapped in plastic seal. Our chopsticks come from good quality natural bamboo and produced by sanitary process without fungicides or bleac...
THAI BAMBOO LTD.,PART.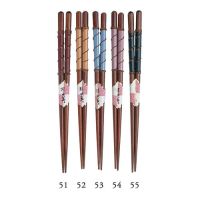 our company can supply many kinds of chopsticks with many colour , such as refiend chopsticks ,carvrd chopsticks ,economy chopsticks , artistic chopsticks if you are interested in our products ,pls reply us
HG-CANDO CO.LTD