Home
» Dinnerware Products
Dinnerware Products Catalog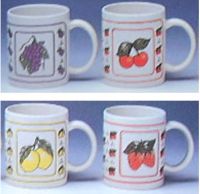 mMterial:porcelain or stonewaresSize:11 oz mugs with decoratedPerformance:it is healthy ceramics without cadmium and lead.Place of origin:china
zibo shuangfeng ceramics co.,ltd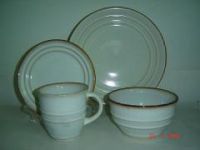 Ceramic Dinnerware:16 pcs dinnerware with hand painted design.Complete set is including 4x10.5" dinner plates, 4x 8" dessert plates, 4x 7.5" soup bowls,4x 13 oz mugs
Taihur International Co., Ltd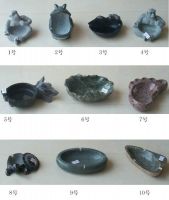 Tea Serving Trays are a kind of commodity. Made by granite or marble it is beautiful & durable.Please contact me for details.
XiaMen XinLongXiang Imp & Exp Co.,Ltd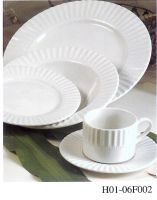 White porcleain dinnerware - 20pcs set Plain white with embossed designs or plain white with gold or silver liner on the border. 20pcs set or 16 pcs set combination to order. Packaging with color box.
Taihur International Co., Ltd
Item: tray, tin tray, metal tray, serving tray AND seed tray. Specification:1) Dia330x30mm,2)395x278x20mm,3)435x320x25mm,4)440x315x23mm.Material: 0.23-0.3mm tinplate.Printing: varieties of color printing are available.Finish: matt, glossy, crackle.Custom design is available.
Refeng hardware and packing Co.,Ltd.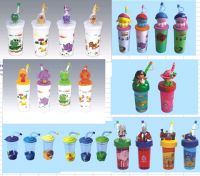 We are professional manufacturer of drinking cup, 3d lenticular cup, lenticular cup, 3d cup, 3d box, 3d plate, 3d tray, 3d mouse mat, 3d cup mat, cartoon cup, advertising cup, promotional gift cup and mug. If you have any request, Please contact me know more.Drinking mug with ...
TAIZHOU CITY DACHENG PLASTIC CEMENT CRAFT CO.,LTD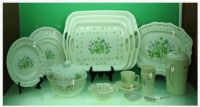 1. Dinnerware.2. Porcelain, cup, mug, plate, bowl, spoon.3. Different sets.4. High uqality.5. Good price.6. Small order is ok.
Donghui Metal Craft Co., Ltd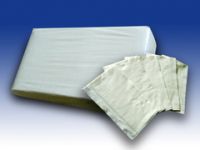 Item No. NKCMM6001Specification:Sheet Size: 400mm*400mmFolded Size: 200mm*100mmPly: 2 PlyMaterial: VirginDensity: 15±1 gsmPacking:240 Sheets Per Bag12 Bags Per Ctn.Ctn. Size: 61*42*35cm40HQ: 730 Ctns.Other:Empaistic
Baoda Paper Enterprise Co., Ltd.
item no. Q5001Bamboo 5 section servingmaterial: bamboo + white stonewaresize:tray: L.33.3 x W.31.4 x H.3.8cmL shape dip bowl: L.12.7 x W.12.7 x H.6cmSquare dip bowl: L.12.7 x W.12.7 x H.6cmFOB Xiamen, Chinacontact us for a complete serving line
WYS RESOURCE CO. LTD.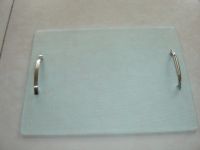 Dear sir, Wish you enjoy a great day! I would like to introduce myself. I am Peter Cao and I represent MengYou tempered glasss factory in ZiBo, China.We glade to establish reciprocity and long-term cooperat relations with my friends around the world. As a professional manuf...
mengyou tempered glass factory