Home
» BBQ Grill & Accessory
BBQ Grill & Accessory Catalog

We are in agent business of China sourcing, procurement, problem solving, supply chain management, production inspection and shipping. We can be your representative office in China to enhance your procurement ability. Our added value is to rich information,bridge cultures,cut ...
Allied Gateway Industrial Ltd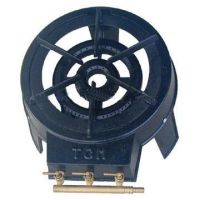 1) Weight: 6.50kg 2) Dimensions: 390 x 300 x 172mm 3) Materials: cast iron burner, cast iron support, brass valve Inner packing: Dimensions: 355 x 305 x 85mm
Qingdao Tianchen Burner Manufactory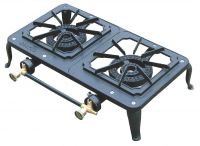 1) Weight: 6kg 2) Dimensions: 510 x 355 x 140mm 3) Materials: cast iron burner, cast iron frame, brass valve Inner packing: Dimensions: 515 x 280 x 80mm
Qingdao Tianchen Burner Manufactory various of hardware products, including punching and welding items , metal furniture and BBQ grills and cooking appliance.
Leye Mechanical & Electrical CO.,LTD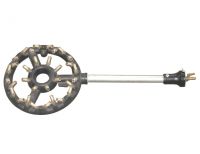 size: 660*270*70mm N.W: 4.6kgs Packing size: 300*280*70mm 1pc/ carton G.W: 5kgs
Qingdao Tianchen Burner Manufactory We area failly company from xxxxx our company produced charcoal briquettes for BBQ -DIN xxxxx are making over 2500tonne charcoal briquettes/year. We need a new customers.
Firma Bracia Tokarscy Burning time 60 Minutes- to 75 Minutes Smokeless, Sparkless, Odorless,Tasteless. Long Lasting, Low Ash, Cubes of 2.5Cmx2.5Cmx1.5Cm.
Global Foods Import Corp.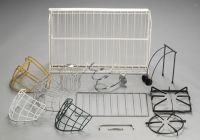 We are capable of making all kinds of wire forming parts as per customer's various requirements. We will provide our customers with best solution, best price and best quality.
New Era Hardware Manufacturing Co., Ltd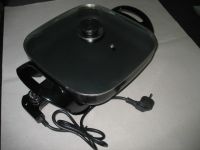 BRIEF INTRODUTION YongKang Geliwang Industrial Co., Ltd. has been engaged in providing kitchenware. Geliwang offers a diverse range of products which include electric stove , electric cookers, pizza pans ,fry pans ,sauce pans ,woks, non-stick cookware sets ,and so no. Wi...
yongkang industrial Co.,Ltd.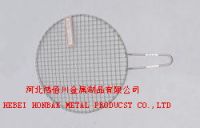 Heat-resistant,Corrosion-resistant.Harmless barbecue grill wire mesh is mainly used inrestautant,camping,xxxxx etc . barbecue grill wire mesh is based on plain steel ,stainless steel or crimped wire mesh or welded wire.surface finished in galvanized, tin or chromium . barbecue...
Hebei Honbak Metal Products CO.,LTD