Food Processor Catalog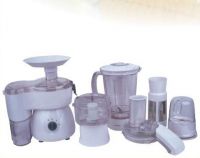 Multi-functional food processor 6 in 1With more function: juicer/ blender/chopper/ slicer/ soybean milk maker / grinder etcPower: 230V 50Hz 300WWith stainless steel filter and bladeWith two speed and one pulse
Ningbo Eastron Electric Appliances Co.,Ltd.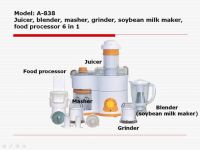 Specification Piece set: Juicer Power base / pusher / 7.5cm diameter feeder / pulp collector / stainless steel filter & blade plate / 850ml juice collector Blender 1800ml transparent plastic jar / detachable lid / stainless steel cross blade Masher Plastic base /...
Xinsheng Electric manufacturing co.,ltd
intersted i Juicer/Blender Glass jar Modal no 176, contact with xxxxx free to contact, i like a other product my mail xxxxx Best Regard Aamir Mahmood
AHK TRADERS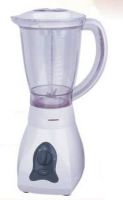 Electric Blender Max capacity: 1500ml plastic blender jar With stainless steel blade With two speed and pulse With turbo function Power: 230V 50Hz 300W-350W
Ningbo Eastron Electric Appliances Co.,Ltd.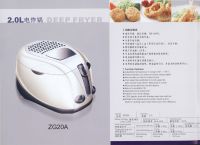 ZG20A Function&Features 1. Adjustable thermostat:select the perfect cooking temperature for all your cooking needs 2. Auto-rise frying basket with folding handle 3. Detachable oil pot with non-stick coating 4. Detachable upper lid with viewing window 5. Digital timer...
CHINA GOLDLABO ELECTRIC CO.,LTD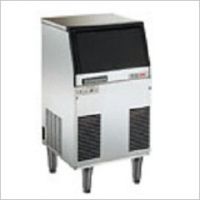 Product name: Ice-maker ACM125 Brand:SCOTSMAN Model:ACM125 ACS125 Capacity:71KG/24H Dimensions:675*520*1020 Material:不锈钢 Compression power:1/2PH Net ...
Beijing Harvest E&M Co.,ltd.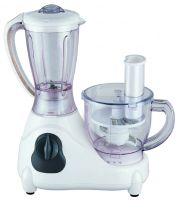 Low noise Stainless steel blade Blender capacity 1.2L Processor capactity :1.4L 2 speed with pulse control auto-lock protection making juice and chopping piece or stiping
Yingda Electric Co.,Ltd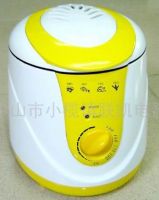 Thermostat temperature adjustable, range:130-190°C 2.Detachable non-stick oil pan for easy use and cleaning 3. Power and heating indicator lights 4.Maximum capactify:0.8 Liters 5.External food basket handle 6.Pleastic body 7.Adjustable thermostat control for differe...
zhongshan linka electrical appliances factory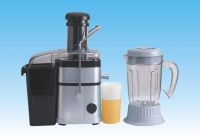 1) Power: 600W2) Voltage: 230V/110V3) The rotating speed: 22,000r/m4) Inner packing:Gift box dimensions: 35 x 22 x 45cm5) Outer packing: 4pcs/ctn Carton dimensions: 72 x 47 x 48cm6) Qty/20' FCL: 624pcs Qty/40' FCL: 1,300pcs
yangzhou jinmao company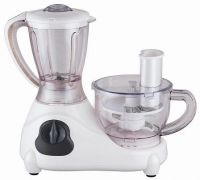 Low noise Stainless steel blade Blender capacity: 1.2L Processor capacity: 1.4L Two speeds with pulse control Auto-lock protection Output power: 230V, 50Hz and 600W Making juice, chopping piece and striping
Shenzhen Orinsong Technology Co.Ltd